Colour Envy Painting, established in 2017, became a Brand partner of Mosaic Home Services in 2018. The team at Colour Envy Painting is Alberta's best professional painters. We help homeowners and contractors freshen up their spaces, interior or exterior, with the highest quality products and painting services. 
The Colour Envy team is always on time, on budget, and committed to exceeding your expectations. Avoid the mess, and save your time by calling Colour Envy Painting for your next home improvement painting project.
Interior/Exterior Painting

Residential/Commercial Painting

Superior Quality

Clean, On Time, On Budget
---
Screen Savers, established in 2007, became a brand partner of Mosaic Home Services in 2018. Screen Savers expands the living space of homeowners through 100% Canadian, high-quality screen door, window, and enclosure products. Their team offers a variety of choices from retractable screen doors and security screen doors to screen systems for large openings, patios, and decks.
Screen Savers also repairs and replaces damaged screen windows or doors for residential home owners and commercial property managers. Screen Savers helps you bring in the breeze by covering your windows doors, decks, and patios with state of the art screen systems that are custom fit for you. Our mission is to help homeowners enjoy the freshness of the outside within the safety of their home.
Retractable Screens

Security Screens

Retractable Awnings

Window Screen Replacement & Repair
---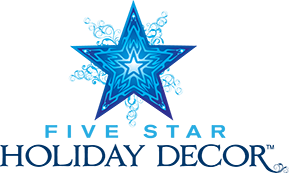 Five Star Holiday Décor, established in 2010, became a brand partner of Mosaic Home Services in 2018. At Five Star Holiday Décor we understand how hectic the holiday season can be, that is why we make your home beautiful and bright by taking away one of the most annoying and dangerous hassles of the holiday season — Christmas light installation.
We are the only company in Alberta that will design, supply, install, maintain, take down, and store Christmas lights for your home. Our holiday decorating services are not limited to homeowners; we provide businesses and commercial building installations as well. Look for the quality of Five Star at the annual Edmonton Valley Zoo light displays, Rogers Place, The Fairmont Hotel MacDonald, or on local show homes, professional businesses, and restaurants throughout Edmonton all year.
Custom Design

Professionally Installed

Residential/Commercial Service

Hassle Free Holiday Decor
---
Cleaning Command, established in 2006, became a Mosaic Home Services brand partner in 2018. Founded and operated by Canadian Armed Forces Veterans, the team at Cleaning Command are Alberta's cleaner and greener carpet cleaners. They help homeowners and businesses rid their carpets of virus, bacteria, and dirt with environmentally friendly products and expert technicians.
They also offer business owners scheduled janitorial services, using only non-toxic environmentally-friendly products to keep their spaces clean and fresh for their customers and employees.
Carpet Cleaning

Janitorial Work

Environmentally Conscious

Powered by Veterans
---
Everlast Vinyl Fencing was founded in 2013 by Arthur Boutin and his business partner Keith. Keith was a retired Edmonton Fire Services member who had plenty of experience building wood fences and decks and wanted to put his skills to use in a local business setting.
From 2013 to 2016 Arthur and Keith provided residential fence repair and replacement services primarily to single family homeowners, a few land developers, and property management firms in the capital region. The two took pride in their ability to supply a product that was second to none in the Edmonton fencing market and played an integral role in bringing Vinyl fencing into Edmonton.
In 2016 the Knight family partnered with Arthur and in 2018 founded Mosaic Home Services which delivers products and services to homeowners through a variety of home improvement related brands.
In 2016 Keith unfortunately passed leaving Arthur and his new partners with a massive hole in their hearts and their business. Together they struggled to rebuild the business without Keith, who was integral in ensuring that every customer was happy and that every fence was perfectly straight.
Through years of rebuilding, the Everlast Vinyl Fencing team has grown and has found a niche in providing fence replacement services primarily to multi-family property management companies and boards. Utilizing the infrastructure of Mosaic Home Services, the team at Everlast is able to provide not only a vinyl fence that is second to none but also an amazing service.
Through their detailed project management process, the Everlast team works with homeowners and property management boards to design fences that will beautify a property, increase its long-term value, and decrease maintenance for years to come.
Everlast Vinyl Fencing supplies and installs VEKA fencing products which are manufactured in North America and built to withstand Alberta's frequent weather fluctuations. Every Everlast fence project, large or small, has a dedicated project manager who ensures that every client gets exactly what they were told and that every resident who is affected by replacement has someone to rely on to answer questions, correct deficiencies, and overcome the stress of a major renovation.
Over the long term Everlast Vinyl Fencing continues to plan on expanding their service offerings through multi family management companies and land developers as the popularity of vinyl fencing continues to increase in Edmonton and across Alberta. Anyone can install a fence, but not everyone can replace 7000 feet with over 100 residents all expecting a seamless construction experience. This is what Everlast strives to specialize in.
Wood/Vinyl Fencing

Premium Quality Products

Add Curb Appeal

Built to Last
---
Shine Above Window and Gutters Cleaning was established in 2019 by the Mosaic Home Services family. Professional window cleaning services will keep your view crystal clear, and our gutter cleaning services will ensure the rain flows easily off of your roof to avoid damages to your home.
Professional Window Cleaning

Thorough Gutter Cleaning

Exterior Pressure Washing

Residential and Commercial
---
Downright Demolition, established in 2017, became the newest brand partner of Mosaic Home Services in 2020. Since becoming a brand partner, Downright Demolition has expanded their service offerings in both their Alberta and British Columbia divisions.
The team at Downright Demolition is Western Canada's demolition and deconstruction experts. They give home and business owners the opportunity to safely transform properties and protect the environment while they do so. Employing the best equipment and experts in the industry, Downright makes demolition a breeze. Let this team make the beginning of your renovation or maintenance project as easy as possible, and ensure it's done right the first time.
Commercial Demolition
Residential Demolition
Deconstruction
Asbestos Testing and Abatement
Mold Remediation