The Mosaic Home Services Group of Companies has some huge news to share! We've hit an exciting milestone and can't wait to celebrate with you, our valued customers. 
In case you didn't know, our goal here at the Mosaic Home Services Group of Companies is to become Canada's largest home improvement franchise network. Last week, we got one step closer to that goal and achieved something big – we officially sold our third franchise! 
As we continue to build franchisable, business-in-a-box solutions for entrepreneurs in the home services industry, we look forward to providing mentorship and support for our franchisees. By doing so, we're not only able to help these entrepreneurs, but we're also able to help bring premium home services to other communities. 
Selling our third franchise this past week was a thought-provoking experience. Our team sat back and reflected on where we started a mere 7 years ago. Our lofty dream of becoming Canada's largest home improvement franchise network seemed much further away seven years ago than it does now. 
Hitting the big number 3 motivated and inspired our team to do more while also reminding us to be thankful for how far we've come in the past few years. 
Let's take a quick walk down memory lane. 
Franchise #1 – Five Star Holiday Décor Leduc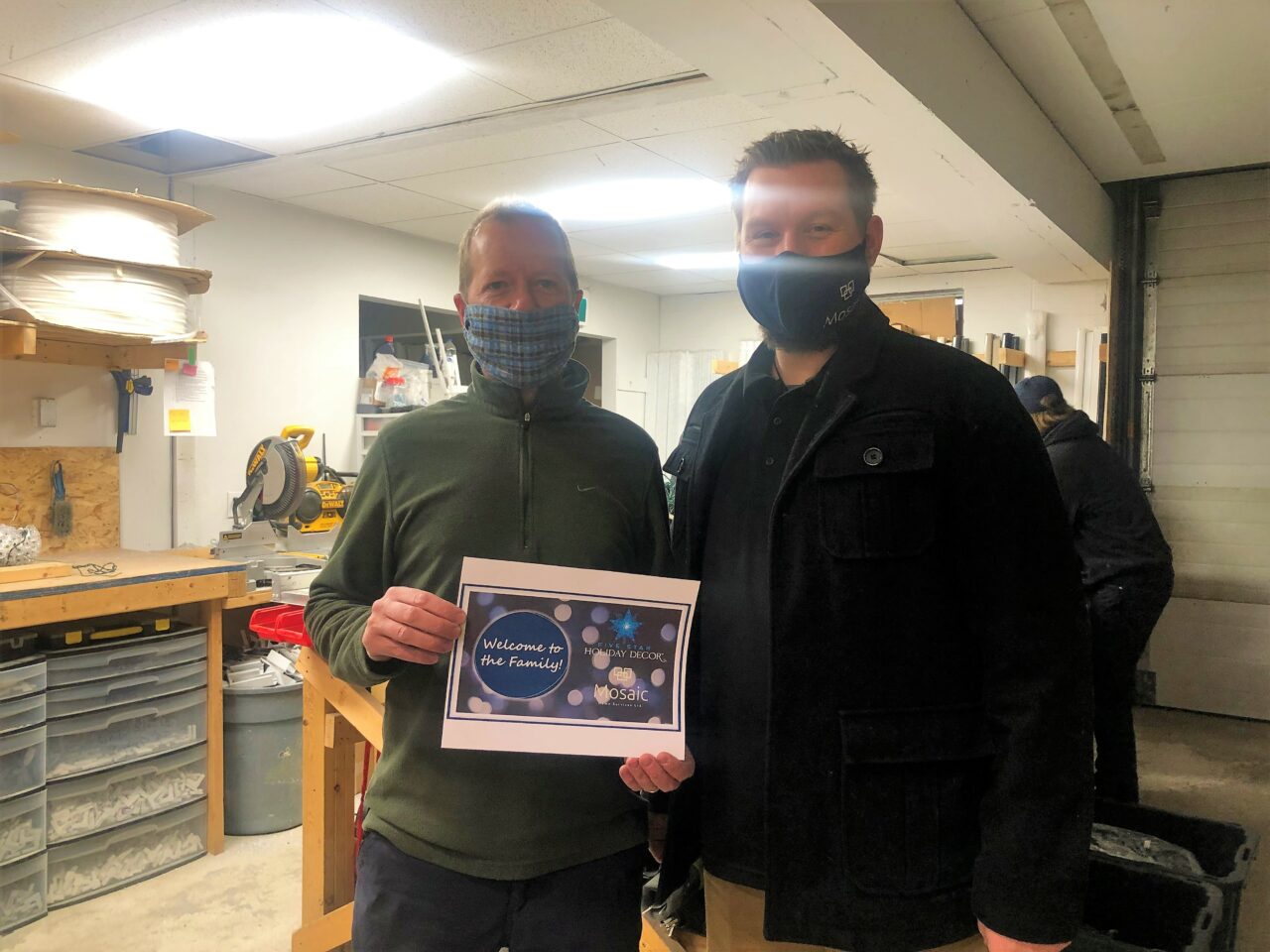 Our very first franchise was sold back in October of 2021, not even a year ago. We were able to bring Five Star Holiday Décor to Leduc and area when we sold a franchise to Mike Stone. With a very short, busy season, Five Star Holiday Décor is an incredibly profitable seasonal franchise. 
Mike has been an amazing franchisee, and has had the pleasure of lighting up Leduc for the past 2 seasons. With mentorship from the Mosaic Leadership Team, Mike has developed a successful business and lit up many homes in Leduc and area. 
Franchise #2 – Screen Savers Plus North Calgary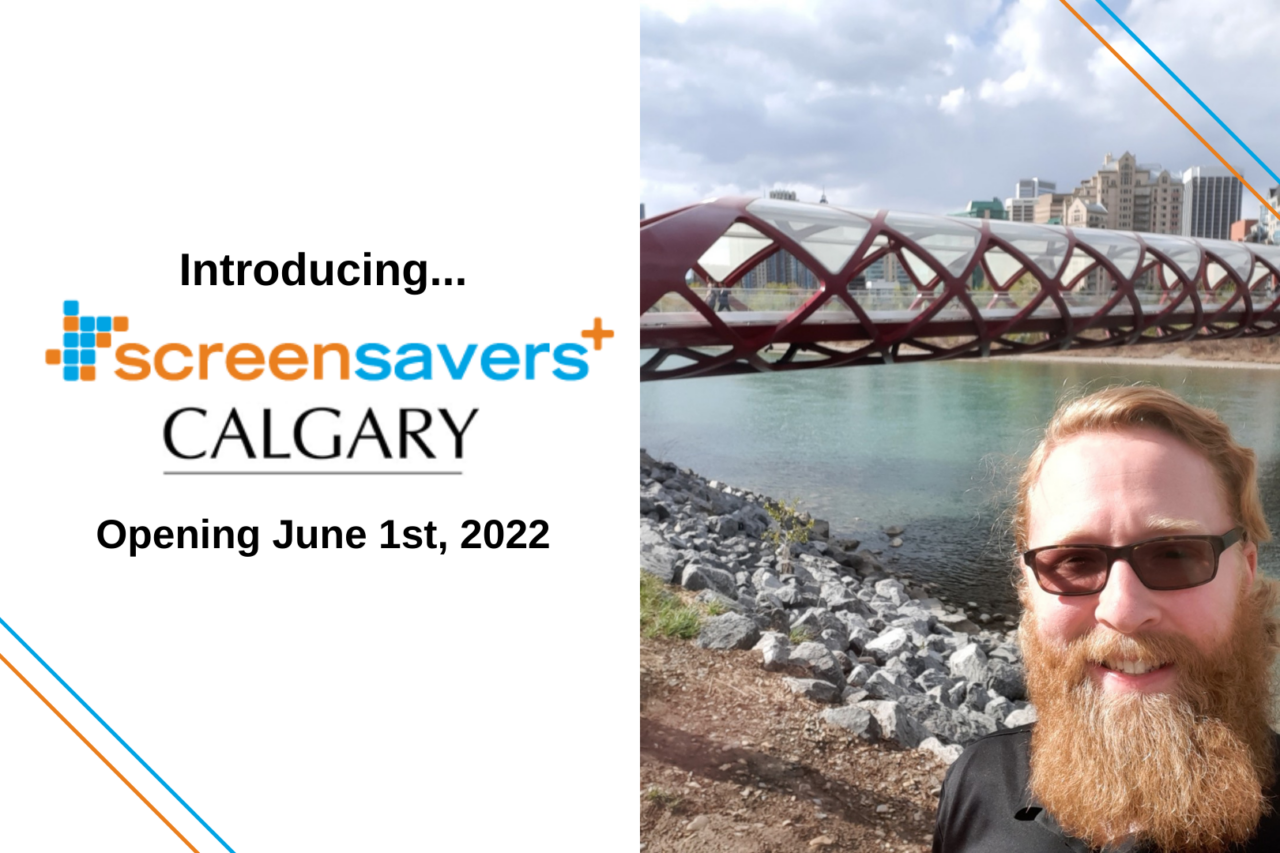 After selling our first franchise in fall of last year, our team was even more motivated than ever to expand our franchisable businesses and work with more driven entrepreneurs. Despite the plethora of challenges that came our way throughout 2022, our team pushed on. 
Earlier this summer, we sold our first Screen Savers Plus franchise to Tyler Scott! Tyler, a former screen technician here at Screen Savers Plus Edmonton, wanted to take the next step in his career. Looking for power over his own schedule, a fresh start, and an opportunity to grow a successful business, Tyler came to the Mosaic Leadership Team expressing his interest. 
On June 1st, 2022, Screen Savers Plus Calgary opened in the North side of Calgary as a mobile screen service. Tyler was able to take control of his time as a business owner and start a new chapter of his life down south. 
Although Tyler has only been servicing Calgary for a few months now, he has brought in twenty six five star Google reviews so far! That's a lot of happy customers. 
Franchise #3 – Screen Savers Plus South Calgary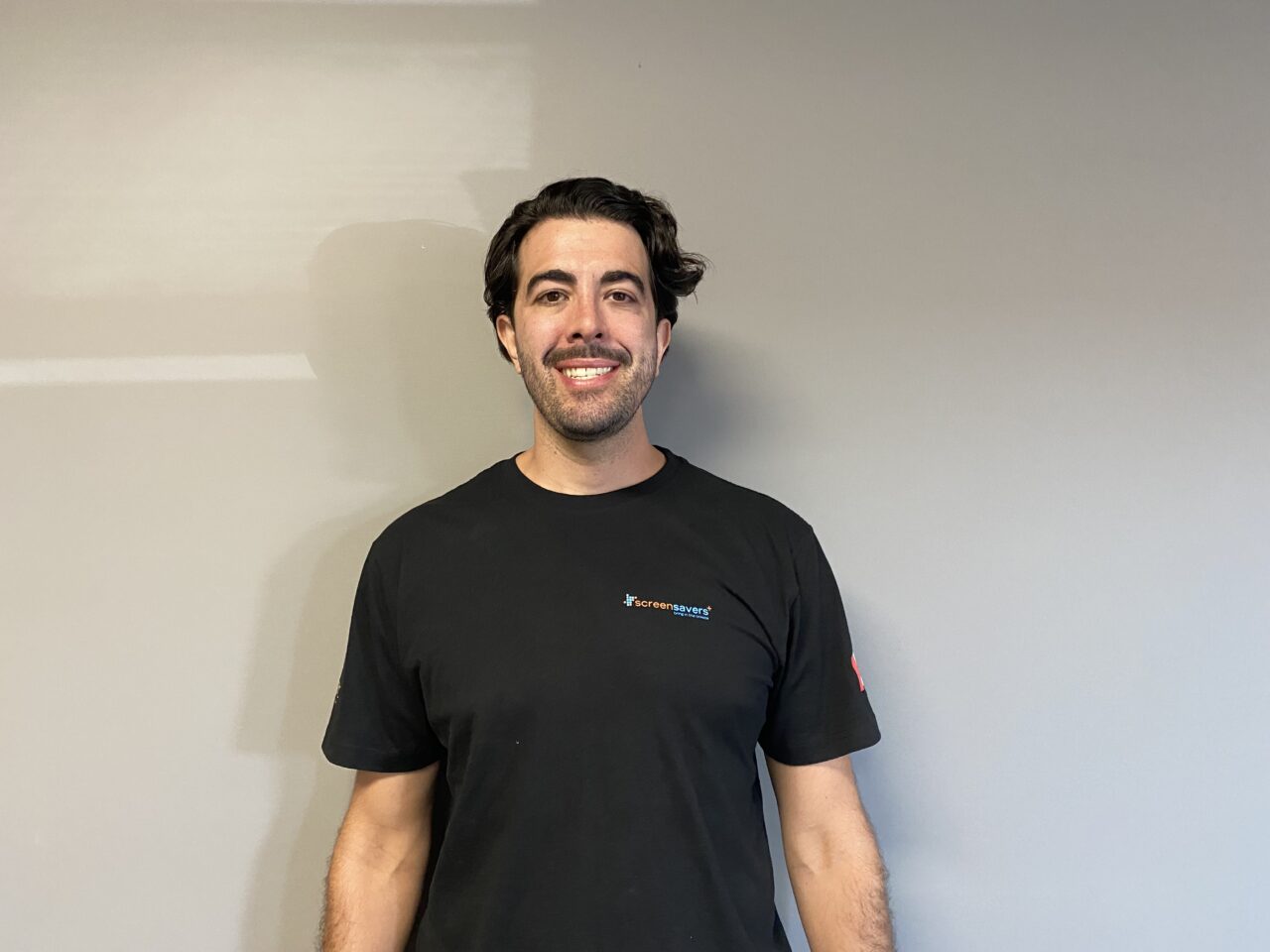 This August, we officially hit the milestone of three franchises! Max Fernandez, a Calgary based entrepreneur, decided to take the step and bring Screen Savers Plus to the southern region of Calgary. 
With high demand in the Calgary area, Max expressed his interest in expanding the brand in the wonderful city and can't wait to help even more customers Bring in the Breeze. After officially opening on August 15th, Screen Savers Plus south Calgary is ready to rumble!
Max has a passion for bringing premium products and services to those in his community and is already looking forward to what the Screen Savers Plus business will help him do. 
"I decided to join the Mosaic team because I saw a tremendous opportunity to bring value to the homeowner. The Mosaic team has positively affected the community and I'm looking forward to being a part of this impactful initiative," Max shared.
Where We're Going From Here
That brings us to the present day. Thanks for walking with us down memory lane! 
So, what's next? 
Achieving the milestone of three franchises simply fanned the fire for the Mosaic team. We can't wait for three to turn into 33 and then 103 and then 3003. In fact, we're working towards these next milestones each and every day. 
Each day, the Mosaic team will continue to perfect and flush out our business processes and procedures. Every day, we'll get closer to our goal of being Canada's largest home improvement franchise network. Each day, we'll work to find entrepreneurs who want to be able to run a profitable business from day one. 
Every day, we'll continue to expand our brands, excellent customer service, and premium solutions across Alberta, Western Canada, and beyond. Our goal may be lofty but we will achieve it. 
The passion that we have for the home services industry and for providing premium solutions to our customers cannot be hampered. To read more about why the home services industry is right for us and why we're passionate about it, feel free to check out our blog. 
We Couldn't Have Done It Without You
At the end of the day, we couldn't have done any of this without you, our valued customers. So thank you for all your support that you've shown us in the past and thank you for the support that you'll continue to show us. 
And remember, no matter how many franchises we sell, we'll always be large enough to serve you but small enough to know you.