The Spring season is in full force here in the Capital Region and the majority of our home improvement brands and home service seasonal franchises are in the heart of their main service seasons. When working in home improvement and maintenance services, there are often periods during the year that are naturally busier than others. Though, for some businesses, their work remains relatively consistent throughout the full year. 
Our mentorship team at Mosaic Home Services has the unique opportunity to help guide each of our home service brands throughout each season of the year and this Spring is no different. Currently, our teams at Screen Savers Plus, Everlast Vinyl Fencing, Shine Above Window and Gutter Cleaning, Yard Hero, and Downright Demolition are in their busier periods and are providing countless products and services to both residential and commercial clients throughout Alberta. 
The screen experts and technicians at Screen Savers Plus are experiencing a wave of new clientele looking to bring in the breeze but keep out the bugs. Their most popular screen solution is their custom-fit retractable screen doors and they have the opportunity to install dozens of these incredible full coverage screens weekly. Currently booking almost two weeks out at a time, this group is always looking for passionate individuals in the local area who like working with their hands to create some incredible products to add to their team. Looking for a career at a Mosaic Home Services brand? Check out our career page to see current open positions!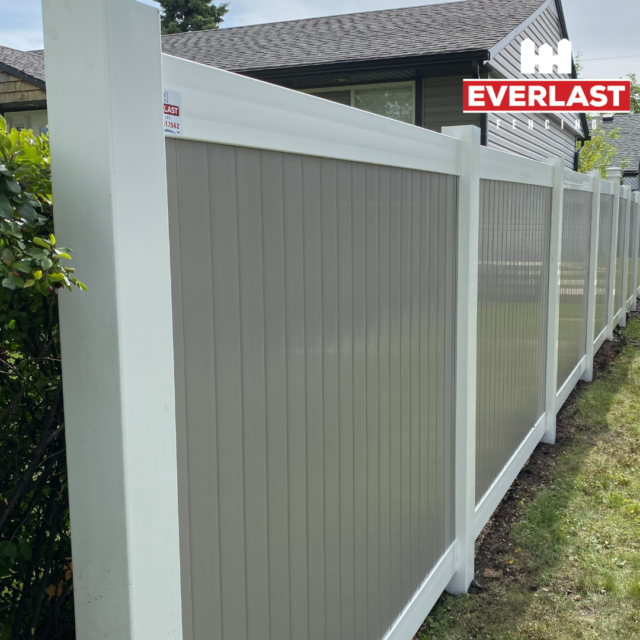 Our fencing contractors at Everlast Vinyl Fencing are in a unique position this Spring as the fencing market and industry continue to shift because of the COVID-19 Pandemic. Currently, a premium vinyl fence actually has a lower investment cost than a traditional wooden fence! This means that their clients are not only receiving a premium vinyl fencing solution with unsurpassable privacy and durability, but they're also saving money upfront and future on from maintenance costs. Because of this change, this team has seen an increase in interest in their vinyl fence solutions and is as busy as ever. 
It's no secret that window washing and gutter cleaning services are only done in Spring, Summer, and early Fall. This means that the team at Shine Above Window and Gutter Cleaning are working hard to complete as many residential homes and commercial buildings as they can this year! With a promising schedule already in the works, this team of exterior cleaners is excited to be providing sparkling windows and cleared gutters for their clients. 
With Spring being well underway, the team of natural and organic lawn care technicians at Yard Hero are almost fully completed their Spring Cleanup projects and have already started their seasonal maintenance programs! If you're searching for a reliable local business to maintain your lawn with cutting, fertilizing, and weed control, make sure to reach out to their team!
Though Demolition is a year-round business, Spring and Summer months tend to be busier as there are more exterior structural demolition projects around Alberta. Recently this team had the opportunity to do a large structural demolition project for the Royal Glenora Club in Edmonton! After completing a variety of interior selective demolition projects, the team at Downright was able to remove the top two floors of the main building while leaving the foundation in place. Talk about a team that knows how to bring it down right!
How about our other home improvement brands at Mosaic Home Services? The Cleaning Command, Colour Envy Painting. Miraculous Maids and Five Star Holiday Decor are all in the swing of providing their respective home services to residential homeowners, property managers, and business owners around Edmonton. They continue to grow and build themselves at our headquarter location with the promise of continuing to expand to new franchise locations across Canada. 
With 9 home improvement brands and a growing number of home service franchises, our family at Mosaic Home Services is always able to provide you with the right service for the right time. Needs change throughout the year and we are ready to help you no matter which step you are on.
Are you interested in working with a local, reputable, entrepreneurial contractor for your next residential or commercial project? Reach out to our team today to be put into contact with the respective project manager.