Fear, uncertainty, and doubt drive bad behavior and personal agendas. Companies without a clear strategy will undoubtably fail. Yet, it would be naïve to believe that a clearly defined laid out strategy is the only path to success. Strategies alone are not enough to stave off the executive who leaves the organization, the market conditions shifting, the supply chains eroding, or customer choices shifting.
The strategic plan of the company is the groundwork designed for the base on which the trajectory the company must go, however it is the ability of the team in place to move the company in a forward direction towards the strategic goals. Without the alignment of the team the strategic goals might as well be like shooting darts at a dartboard blindfolded.
The best way to move forward is to have a blueprint for implementing the creative strengths of the team through the unpredictable times. Give them the tools to succeed without causing fear, uncertainty, and doubt. The agenda should and always will be the strategic plan, the goal of the company.
Keep it Simple.
What is our Mission Statement? What differentiates us from our competitors? Let's start by focusing on why we are doing what we do and deliver value to our clients. In unpredictable times, doing the best job will put the company in a fantastic position to make the best strategic choices.
Predict the Outcome.
Unpredictable times can cause huge anxiety for business leaders and their teams. Looking towards what is likely to happen and knowing where the obstacles may be is one way to keep your strategic plan on track and your team moving it forward. When they know or at least can predict where there may be potential dangers, they can make strategic decisions on what needs to happen to mitigate any losses to keep working towards the future.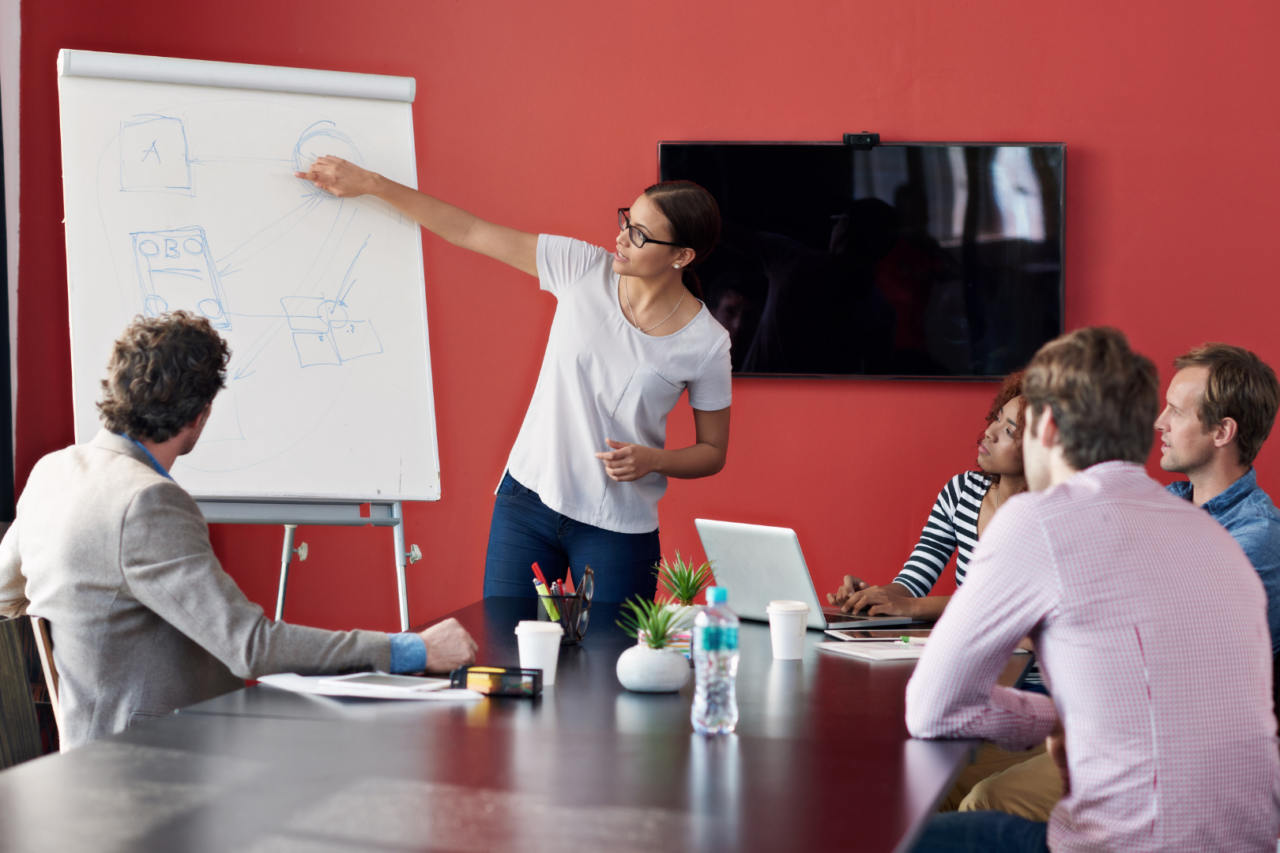 Priorities have Priorities.
Moving towards a huge strategic plan all at once can be a daunting task. Break it down into smaller pieces. Make one step at a time towards the goal. Always keep in mind the strategic plan, but what task do you need to do today to help propel the company forward? What tasks this week? This Month? Every priority will have a smaller priority attached to it. Something you can do in this moment to help you propel forward.
Navigate Emotions.
During unpredictable times, teams can become unsettled, and emotions can become heightened. It is important that as a leader you must keep your emotions steady in front of the team. Having as much knowledge as possible about changes in the company, with your clients and suppliers will mitigate the anxiety with any uncertainty within the ambiguous environment. Having answers and making sense in an unpredictable climate for your team will ease anxiety and create a culture of trust.
Open Communication.
During uncertain times is the most important to keep the lines of communication open. Share your own emotions around the uncertain times. Be honest yet steady. Keep fear and anxiety at a minimum and answer questions factually. If you need time for clarification let them know that you will get back to them and put a time and date to when. The team will see your confidence, willingness to be open and honest and respect you for it.  Clear and Decisive, take the guess work out.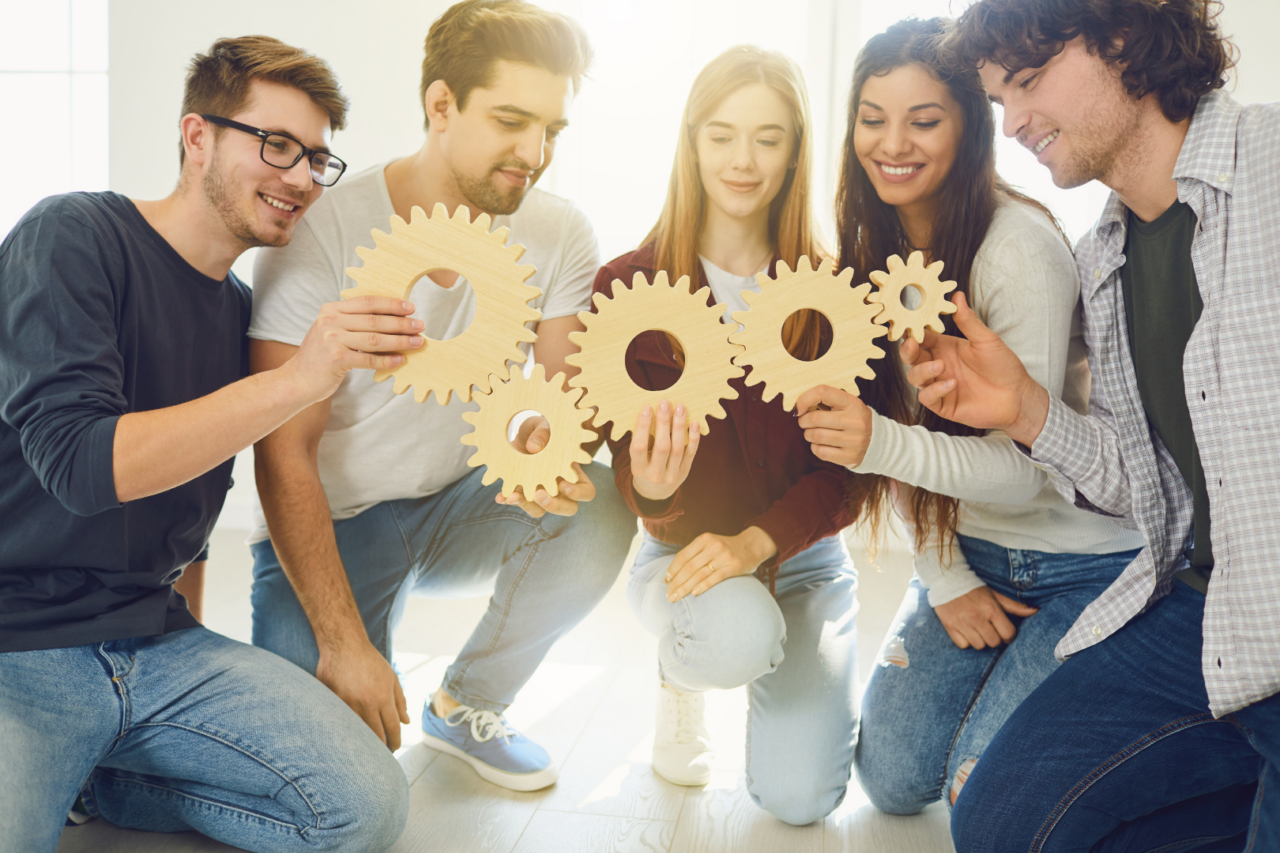 Peer to Peer Learning.
If someone you know and admire came to you for advice, assistance or was going through a tough time and reached out to you for help, how would you feel? It would make you feel valued as a businessperson and as a peer. Sharing our experiences is part of our growth in business and in life.  We can all use our networks to gain insight into the obscurity of unsettling times when necessary. We as businesspeople sometimes forget that we are not alone. By asking "How did you manage through this situation? What was your experience? Do you mind sharing?" we can gain a lot of wisdom in the experiences of others. We gain confidence knowing we are not alone.
Having an approach to unpredictable times that focuses on your vision for the company, keeping it simple with open honest communication and gaining wisdom through your networks, can set you apart from leaders who panic during the storm, and those who are steady and ready to ride the wave with confidence to the other side.