In this guide, we'll take you through 2022 one month at a time and let you in on all of the best tips and tricks for keeping your property's interior and exterior looking and feeling great, all year long! We take pride in the Mosaic Home Services Group of Companies and the wide variety of services and products that this group can provide for Edmonton and the surrounding areas. When it comes to home services, we've got you covered. Although we do offer our services year round, by planning ahead with this guide and getting booked in in advance, you'll be able to start each month with your home service appointments already booked and your home service experts already on their way. Let's dive right in!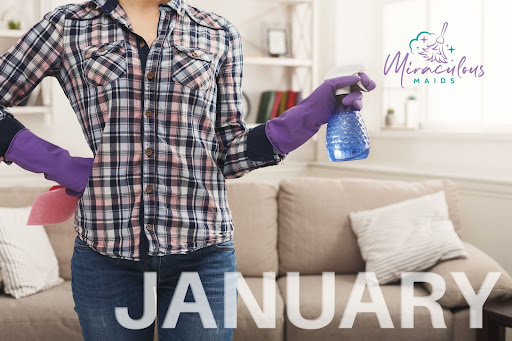 A post-holiday Deep Sparkle cleaning service from Miraculous Maids!
Ah, January. January isn't only the coldest month of the year here in Edmonton, but it can also bring the winter blues. With the magic of the winter holidays having just passed and a few more months of freezing temperatures still to go, January can be tough. To start the year off the right way, we suggest a post-holiday deep cleaning from Miraculous Maids – the Deep Sparkle! By having the friendly, hard-working miraculous maids come into your home and deep clean everything from your appliances to your walls to your carpets to your windows and blinds, you'll be able to get a New-Year-inspired fresh start, both literally and mentally. Being able to enjoy a clean, tidy space will help combat the winter blues and allow you to feel extra relaxed and comfortable while cozying up to avoid the cold.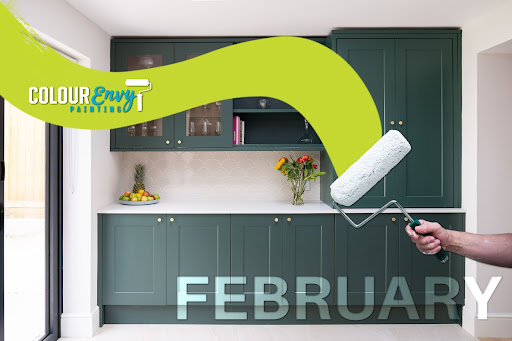 Kitchen & kitchen cabinet painting from Colour Envy Painting!
The month of February is short, sweet, and fun. From Valentine's Day to Family Day, February is the perfect month to connect with, spend time with, and express love to your friends, family, and other loved ones. However, because of February's persistent freezing temperatures (that we are all absolutely thrilled about, right?!), a lot of the quality time we spend with loved ones in February is spent indoors. What better way to level up your extravagant dinner parties and intimate family dinners than with a fresh coat of paint for your kitchen and kitchen cabinets? With Colour Envy Painting's professional paint experts, you'll have your kitchen looking brand new in a jiffy, giving you extra time to enjoy hearty food and delightful drinks in a newly beautified kitchen with all of your favorite people.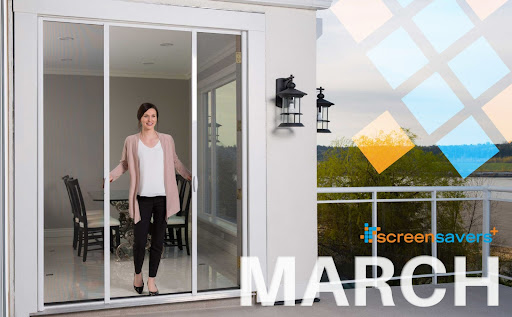 Screen repair and/or replacement with Screen Savers!
When March 1st hits, a feeling of excitement and hope begins to set in: winter is almost over. (Thank goodness.) As property owners and homeowners everywhere begin to prepare for spring, there are a few things you can get crossed off your spring-prep checklist before the snow even melts! Getting your screens replaced or repaired in March not only means that you get ahead of the wait times and busy season, but also lets you rest assured that, come better weather, you'll be able to let the breeze in while keeping the bugs out. The screen specialists at Screen Savers understand how much a broken or missing screen can put a damper on the joy of the spring season which is why Screen Savers is more than happy to march over to your place and get ahead of the screen repair rush in March!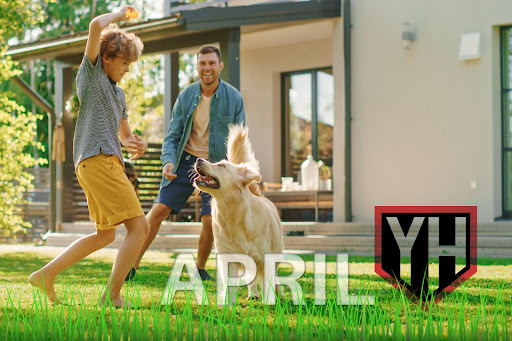 Spring Yard Cleanup with Yard Hero!
Okay, yes, the average temperature range for April in Edmonton is from -1 to +11 which honestly isn't very warm. But, for us Albertans, those temperatures are high enough to basically call it spring! As the snow begins to melt, outdoor spaces start requiring intensive attention and care from homeowners and property owners. That's where Yard Hero's Spring Cleanup service comes in (and makes a world of difference). This service will take your yard from tired and soggy to fresh and ready to thrive in the spring with a variety of essential spring cleanup services. By taking care of your lawn during the transition from winter to spring, you'll be ahead of the game and give your lawn a higher chance of flourishing during the warmer months. Who doesn't want a lawn that's healthy and vibrant?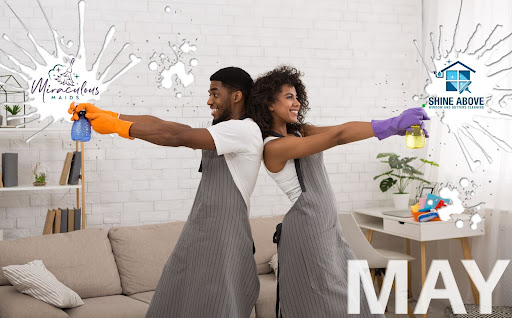 Spring cleaning from Miraculous Maids & window cleaning from Shine Above!
We decided to suggest two home services for the month of May because of its lively, motivated vibe. After the ever-so-lovely April showers, May is full of colour and excitement for the upcoming summer season, making it the perfect time to prep your home for all of your summer activities and adventures. Between Miraculous Maids' Deep Sparkle cleaning service and Shine Above's window cleaning service, your home will be shining from inside to outside and from top to bottom. As you get to spend more and more time outside, these services will ensure that your home is a welcoming place to return to at the end of every adventure with a Deep Sparkle cleaning. When it comes to Shine Above's window washing service, you won't only be beautifying your home, you'll also be extending the lifespan of your windows and increasing your home's energy efficiency! How fun!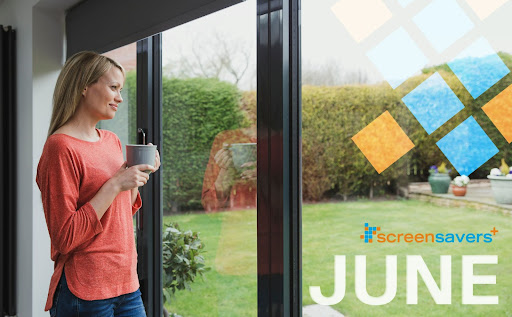 Retractable screen door from Screen Savers!
Although our favorite little summertime pests don't typically get too bad until late July or early August here in Edmonton, getting your retractable screen door installed in June can help you get ahead of the mosquitoes. The retractable screen doors that Screen Savers provides are perfect for letting in the breeze while keeping the unwanted bugs out. These retractable screen doors are sturdy and durable but still have an easy-push handle with a magnetic latch to make coming in and out simple, even with your hands full of snacks for the kids, drinks for the grownups, or toys for the dog. With colour options, durable pet mesh options, and a discrete housing unit, Screen Savers' retractable screen doors are the perfect addition to your home. As June begins to heat up, these screen doors can also help you manage the temperature in your home without relying on expensive air conditioning. 
Vinyl privacy fence from Everlast Vinyl Fencing!
Picture this: it's July, it's a balmy +30 outside, your tanning chair is set up in your backyard, you've got a cold beverage in hand and a book under your arm, and you're ready for an afternoon of soaking up the sunshine. Just as you get all settled in and ready to grab your book, you look up and see directly into your neighbor's window… which means… they can also see you…. So. Not. Ideal. You deserve to enjoy the sunshine in your backyard without worrying about neighbors or people in passing cars watching! Everlast Vinyl Fencing provides you with that privacy with a long-lasting, durable, aesthetically-pleasing vinyl privacy fence. By adding a vinyl privacy fence to the outline of your property, you'll not only keep unwanted animals out of your yard, you'll also get to enjoy your outdoor space with an enhanced level of seclusion and privacy.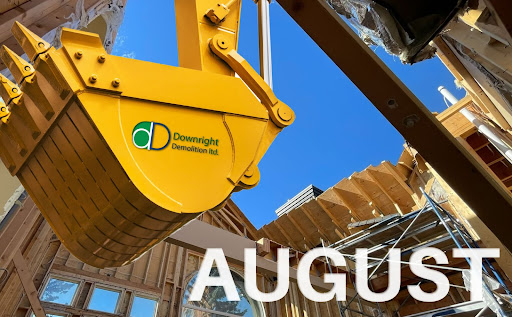 Home renovations with Downright Demolition's interior selective demolition services!
August is to the summer what Friday is to the week. August indicates the last hurrah of summer, and the last four weeks of balmy weather, beach days, and hours of vitamin D each day. Don't spend the last few weeks of the summer working on renovations for your home. Instead, play in the sun and let the demolition experts at Downright Demolition get your renovations started with their interior selective demolition services. With these services, Downright's demolition experts will leave you with a clean slate for starting on the renovations of your dreams. Not only do these services prepare you for your home renos, but they also help you to reduce waste, ensure the safety of your renovations, and maximize the efficiency of your home improvement project. Rather than stressing about hitting a pipe or risking the integrity of your structure, let Downright Demolition bring it down right.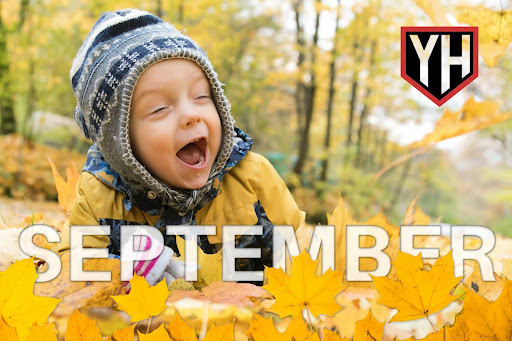 Fall Yard Cleanup with Yard Hero!
September is a month of new beginnings and excitement heading into the colder months. With the back to school season and the transition out of the summer, September is the perfect time to refocus and prepare for winter. With Yard Hero's fully customizable Fall Cleanup service, the experienced yard technicians will have your lawn, garden beds, deck, and more looking splendid in no time. As much as we'd all love to pretend that winter in Edmonton doesn't come until November or December, we unfortunately all know that snow can (and regularly does) fall as early as October. By getting your fall yard cleanup service completed in September, you can ensure that you're ahead of the game and won't end up struggling with a soggy mixture of leaves and snow come first snowfall. Let Yard Hero's expert yard technicians take care of your yard care so that you can live carefree.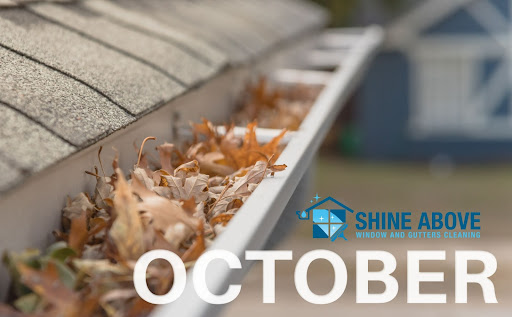 Gutter Cleaning with Shine Above!
The changing and falling of the leaves in Edmonton's River Valley during September and October is nothing short of breathtaking. As much fun as the falling orange, gold, red, and green leaves can be, they can also be wildly inconvenient when they begin to pile up in your gutters and eavestroughs. As leaves and other falling debris accumulate into your gutters and eavestroughs, they can cause issues such as mold and mildew development, weakening of your shingles and roof, spillover in the wrong places, foundational damage, sagging/warping of the gutters themselves, and unwanted animal attraction. By calling the experts over at Shine Above, you'll be able to get a quick and thorough gutter cleaning to ensure that your home and roof stay in the best possible condition and are properly prepped for the winter season.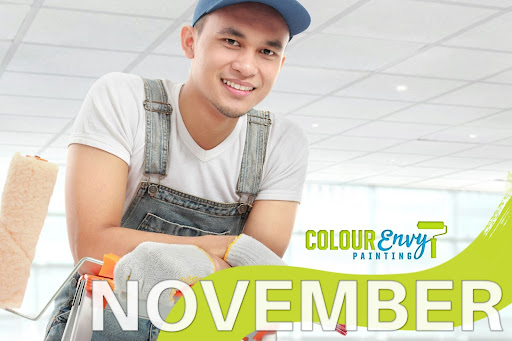 Commercial interior painting with Colour Envy Painting!
Contrary to popular belief, winter time is actually the best time to complete your interior painting projects for your business! The cold, dry weather reduces drying times and risks of streaking or adherence issues, making it the perfect environment for interior painting. Also, November is often a slower month business-wise as the cold sets in and people in Edmonton and the surrounding areas settle into cozy routines for the winter. There's no better time to revamp the interior of your business with a fresh coat of paint than after the busy summer and before the busy holiday season! With Colour Envy Painting's painting experts, you'll be able to attract more customers to your business by making it look brand new with high-quality paint products and application. Elevate the look of your business this November and ensure that you make a great first impression on every customer that walks through your door.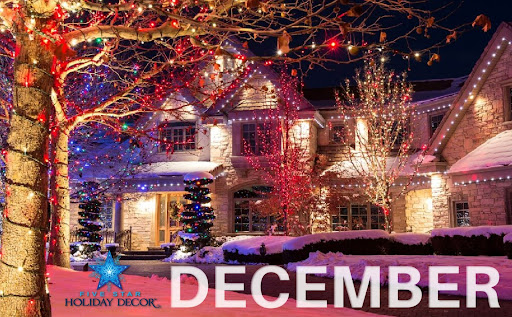 Holiday lighting with Five Star Holiday Decor!
Yay! December! This month is the month of winter holiday magic and brings so much joy, togetherness, and coziness to us all here in Edmonton. In December, just as the oh-so-wise Princess Elsa once said, "the cold never bothered me anyway!" From the delicious holiday treats to the dazzling holiday decorations to the cozy nights in with friends and family alike, December truly is a winter wonderland. When it comes to getting in the holiday spirit and ~lighting up~ your holiday season, Five Star Holiday Decor is the way to go. With a wide variety of Christmas lighting and holiday lighting packages, Five Star offers high-quality, personalizable, weather-proof lighting packages to make your home or business as holly jolly as possible. Five Star delivers the five star holiday experience that you deserve and takes care of the installation, maintenance, takedown and storage of your holiday lighting package.
Thanks for reading this 2022 Month-by-Month Guide to Keeping Your Home in Tip-Top Shape! We hope this has helped you with planning out your home maintenance and improvement services for this year. Stay tuned for more guides to home services in the future!